The Healing Journey Continues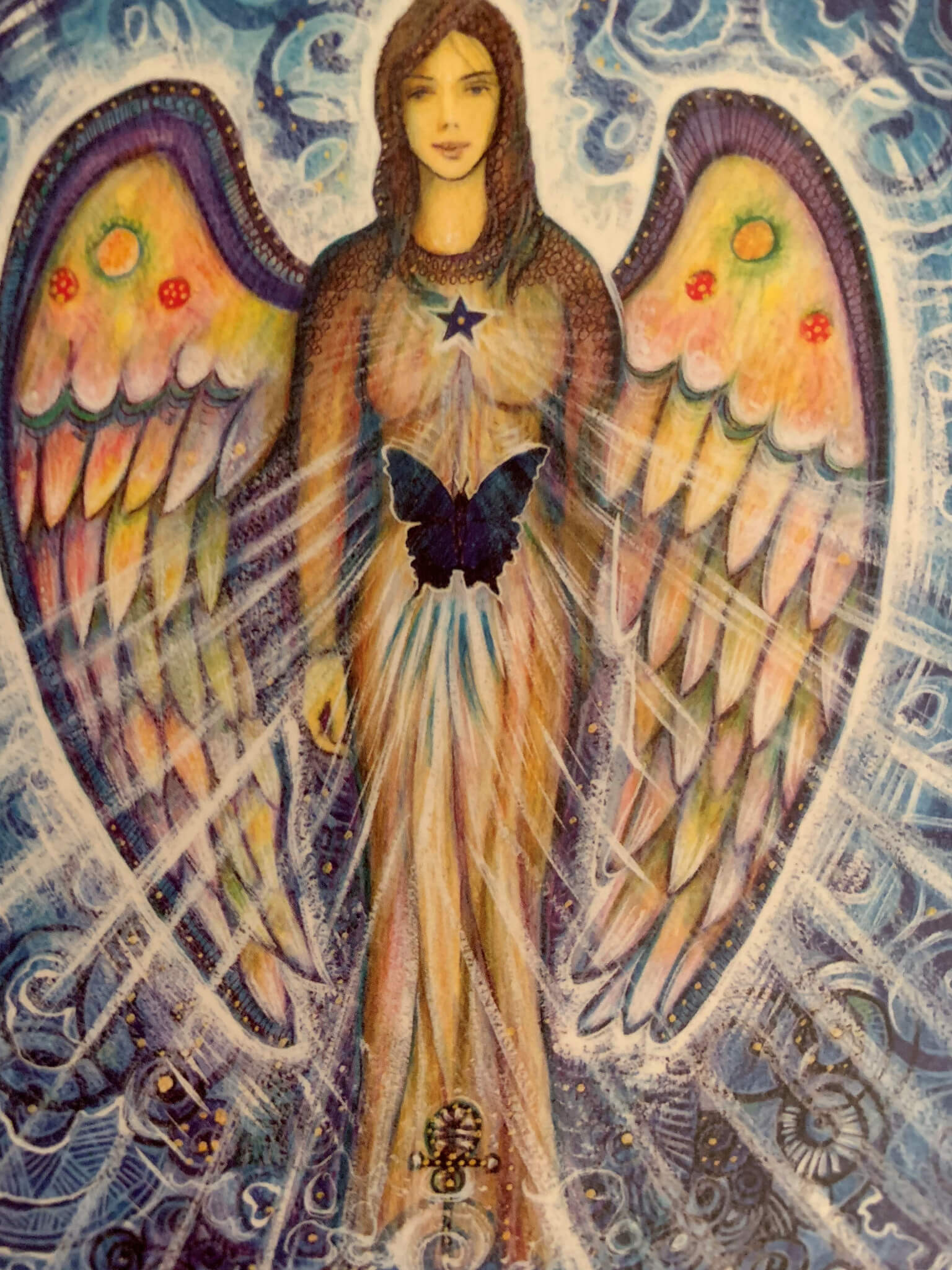 What an amazing few years this has been. I reflect on the saying "life imitates art"… for me this has meant, what I have seen in my minds eye is where I have been led, listening to the voices deep within, has now become my reality.
These past few years I began to see energy in people in a new way and was drawn to help them heal and move through the energy blocks they were experiencing. I really didn't know what it all meant or how this was going to be a part of my life, my journey, but kept an open mind and went with the flow, walking through doors that were now opening for me.
I first studied Usui Reiki and completed the mastery level, but felt there was more. I was studying with a bio-energy mentor at the time, and although I enjoyed the healing techniques, it didn't feel like "home". I went for a Reiki session with a beautiful Unified Reiki Master and after we completed, I knew she would be my new Mentor and Teacher. I also had an Angel Life Guidance session, and wanted to know much more, as this was also speaking loudly to my soul. When I was there she asked me to select a card from a deck by Kyle Gray and suggested that I connect with him and open my heart to other types of divination. I didn't fully understand then. I sought out everything there was to know about Kyle Gray and completed a Certified Angel Guide Course with him. This course deepened my connection to angels, source and my true calling. Strengthening those relationships has had a profound healing impact on my life. I was moved to share my teachings and incorporated this into my practice, to help others deepen their faith and connection to these divine beings of love and light. I joined the Canadian Reiki Association and completed my Reiki practicum. Reiki is another beautiful modality to help people heal themselves. I have personally received Reiki healing for years, and through my spiritual healing journey this gift was presented to me and I humbly accepted. I will continue my Reiki Masters in the fall and plan to be teaching by next year.
Life Coaching and Reiki are a beautiful combination. First, opening up sharing your challenges, having guidance to mentally let go of what doesn't serve you any longer then continuing with the Reiki to energetically move through everything that is holding you back, rebalancing and releasing what is not needed, to help you live your best life. Healing in ways you never thought possible and breaking through the restrictions you may have placed on your life's path.
These gifts and experiences led me to become certified in tarot and oracle card reading and offers another tool for my clients to understand their path and receive messages waiting to be received. My connection to spirit, the divine, has deepened even more on this journey. I am grateful. No matter who your God is, or who your angels are, they are with you and are holding you with love. There is always hope and know they are always there to help you heal and I am here to help you deepen your connection with inner self and that which is greater. When those bonds are healed, that is when the magic really starts to happen. I look forward to being one of your guides on your path of spiritual and soul awakening.