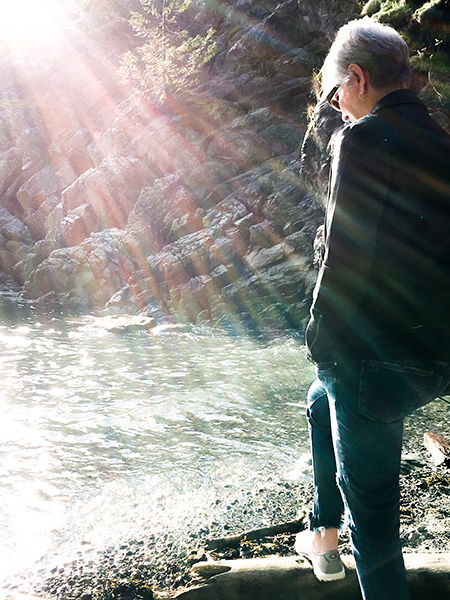 I welcome you to this space and I am grateful to the divine for guiding you here to receive the messages waiting to be shared. I am honoured to be part of your healing journey.
There are times in our life when we are in the depth of grief, illness or immersed in life's adventures that we are unable to hear the messages that are meant for us, as we are too close to the challenges we face.
I channel messages from source to help illuminate all that needs to be embraced. This can be a profound healing tool, gifting clarity and reassurance, where you seek it most. I receive what the divine wishes you to hear, it may not always be what you want to hear.  I do not predict the future, as you have free will, gifting messages that are meant only for you.
If you are grieving the loss of a loved one and would like to receive messages they wish to share with you, reverently I will  be that channel.  This is a valuable healing tool helping you to navigate a new way of life without your loved one, helping to soften and nurture your grief.  Guiding you to find new ways to be in relationship with your special person soul to soul.
All I ask is that you come with an open heart to receive all the messages and healing they bring.
I would be honoured to be part of your healing journey.
I channel prior to the session, messages are shared live via zoom, and emailed after the session, allowing you to be fully present. We will have time together to discuss and reflect. Sessions will not be recorded.
45 minute session – (30 minutes live via Zoom) $60.00 + gst
60 minute session – (45 minutes live via Zoom) $80.00 + gst
Friendly Disclaimer
Chalsi Goetz's services are considered supplementary in nature and should not be considered a replacement for conventional medicine. Please consult your physician or other licensed healthcare professionals for any physical or psychological ailments you may be suffering with or think you may have. By attending any sessions, readings, seminars, classes or workshops provided by Chalsi Goetz, you acknowledge that in no event will Chalsi Goetz be liable directly or indirectly for damages resulting from information, data, classes or healing sessions provided or for the loss of profits through the use or misuse of said information, data, either via it's use, negligence or other actions.