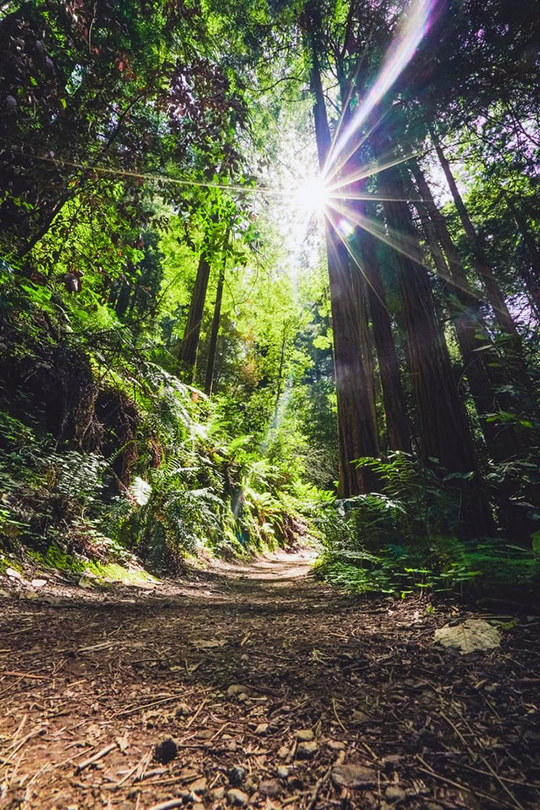 I would be honoured to walk by your side
as you prepare to go home
Guiding you to find peace in what was, being present to what is and trusting in what is to come. This is not an easy journey, but when listening to our soul's guidance, we can begin to accept our mortality and embrace the profound gifts that are offered at the end of life.
As a Death Doula I offer holistic, non medical support to you and your loved ones. I begin service at several different stages; processing a diagnosis of a life altering illness, evaluating treatment options to assess quality versus quantity, exploring options in the dying process or at end of life. I'm here to support as needed, bare witness. Loved ones are greatly impacted by anticipatory grief and I will strive to provide calm in the chaos of dying and empower you to have your voice heard, to feel in control once again. I practice with deep respect, compassion, integrity and reverence, companioning you and your loved ones. You may not be able to change your trajectory, however I believe healing is possible and there is always hope.
Grief Guidance & Spiritual Support
Meeting you where you are on your journey with kindness and compassion. Facing one's mortality can cause us to question many of our beliefs. I provide spiritual guidance to strengthen your faith and embrace your soul's wisdom. Even though our physical body may be declining unable to provide a home for our soul any longer, forgiveness, deepening our love for self, creating peace with our mortality, can bring profound healing at end of life. Helping to support grieving loved ones understand the process and respect decisions that you have made.
It is said that planning is an act of love, for our loved ones and ourselves. Reviewing what is in place, receiving clarity to create what is required, ensuring your voice is heard and honoured, even if you cannot speak for yourself. This may include; Advance Care Planning Comfort Plans or Representation Agreements. Feeling at peace everything will be respected and taken care of, that is important to you. Facilitating discussions reflecting your values, wishes and beliefs, that everyone involved in your care knows what's important to you.
Depending on where you are on your journey or how much support you have from loved ones, I am here to companion as requested. I will be present to support, listen without judgement, be in friendship, holding confidentiality. Being a loving presence as you navigate this new way of living and providing calm in the chaos that may arise. Helping to navigate the expected and unexpected in illness and in the dying process. Keeping my heart open to illuminate capacities you already have buy may not recognize as you walk this new way of being.
Our medical system is challenged, many times we are  required to be our own advocate. In times of illness it can be difficult to do this and some may not have family support available. I will work with you to help navigate the system, advocating to ensure you receive the care and respect you deserve. It is of the utmost importance to have all the options to make informed decisions and ensure your wishes are honoured.
I create Rituals in Ceremony to bless your journey, providing comfort, healing for you and your loved ones. As every human is unique, as are the Rituals created to embody life, love, death and legacy.  Giving us pause to express what needs to be honoured and released.  We are guided by those who have gone before us, reverently we hold these gifts.
I will support you to find ways to honour your legacy of love and how you wish to be remembered. This can be created in many forms and together we will discover what makes your heart sing and be the blessing you wish it to be for those you love. Providing resources to ensure your legacy work is exactly how you dreamt it to be.
Many are choosing to transition at home, now there are many more options available, I would be pleased to discuss. I am available to vigil and guide others to  support in a home death. Planning for how you envision your comfort at end of life, ensuring your wishes are honoured.
Funeral/Burial/Living Celebrations of Life
Creating time to reflect on your wishes, exploration of the many options that exist now. Providing resources and referrals. Helping you to create the memories you wish your loved ones to have. Whatever you choose, it's important to have your desires is writing and expressed to your loved ones.
Complimenting my Doula Services, I offer Healing, Sound & Crystal Therapy,
Meditation Guidance & Breath Work Techniques
I OFFER A 15 MINUTE COMPLIMENTARY CONSULTATION BY TELEPHONE OR ZOOM, EXPOLORING YOUR NEEDS AND IF I CAN BE IN BEST SERVICE TO YOU AND YOUR LOVED ONES
With the challenges of Covid, many are not able to have the support of loved ones. I am here to support the best I can, taking every precaution and adhering to all health regulations as they develop to ensure the wellbeing of all and have received both Vaccinations.
Friendly Disclaimer
Chalsi Goetz's services are considered supplementary in nature and should not be considered a replacement for conventional medicine. Please consult your physician or other licensed healthcare professionals for any physical or psychological ailments you may be suffering with or think you may have. By attending any sessions, readings, seminars, classes or workshops provided by Chalsi Goetz, you acknowledge that in no event will Chalsi Goetz be liable directly or indirectly for damages resulting from information, data, classes or healing sessions provided or for the loss of profits through the use or misuse of said information, data, either via it's use, negligence or other actions.